Leadership is a weighty role and those who have been or are currently in it understand the burden of responsibility they carry on their shoulders.

Leadership skills

have multi-dimensional faculties to it and its nuances are as diverse as the personalities of leaders themselves. The really successful leaders however do certain things and do it consistently. It is this conviction and persistence that makes them good at what they do.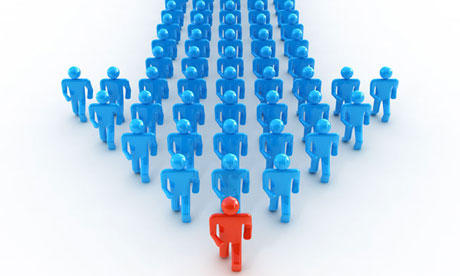 Here we will look at five aspects that make successful leaders who they are:
Communicating Expectations
Good leaders are clear in their expectations of their employees. They avoid vague and arbitrary directives and balance the line well between communicating exactly what they need and 'spoon-feeding' the subordinate to achieve it. This makes it easy for the team to focus and stay on track because they know what criteria or parameters need to be satisfied.
Intuitive leaders know that what is more important than getting things done through people is the people themselves becoming better at who they are. These leaders are quick to recognize hidden skills and talents and create opportunities for these to blossom. Good leaders don't allow their team to get into a comfortable and complacent spot.
Leaders understand the need for creating an atmosphere of accountability amongst each other. They encourage every member of the team to be independent and interdependent without being co-dependent on each other. This fosters a sense of responsibility but also fosters camaraderie within the team which helps to keep each other sharp an on their toes.
Knowing the pulse of the team
Leaders understand that monitoring the progress or growth of an individual or team is crucial to knowing the health and morale of the team. Good leaders don't shy away from identifying problematic areas but are also quick to point out compliments for good work.
Good leaders realize that every member of the team is a contributing member and may have something valuable to offer for the greater good of the team. These leaders don't pretend to know all the answers and make sure to ask their subordinates of helpful ideas or opinions.
Leadership Training Programs
seek to create novel opportunities for their upcoming leaders-to-be, where they can hone and sharpen their skills in multi-faceted areas and be the kind of leader the organization needs them to be.
MMM Training Solutions conducts soft skills training, executive coaching and leadership training programs for corporates in India and abroad. We are experts in the field of leadership training. Our training programs are customised based on the objectives, experience of the target audience and the type of industry. We have been in business since 2005 and some of our clients include Daimler, Standard Chartered Bank, Microsoft, Novartis, Cipla, Deloitte, Caterpillar and many more. Pramila Mathew, Owner and Founder of MMM, has a dual background in Business and Psychology and has significant work experience in both India and USA. Please visit our website http://www.mmmts.com to know more about our programs and our trainers.